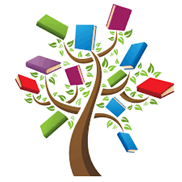 English - Phonics & Reading
Intent: What do we hope to achieve?
In EYFS Literacy it is crucial for children to develop a life-long love of reading. Reading consists of two dimensions: language comprehension and word reading. Language comprehension (necessary for both reading and writing) starts from birth. It only develops when adults talk with children about the world around them and the books (stories and non-fiction) they read with them, and enjoy rhymes, poems and songs together. Skilled word reading, taught later, involves both the speedy working out of the pronunciation of unfamiliar printed words (decoding) and the speedy recognition of familiar printed words.
In KS1 & KS2 national curriculum for English aims to ensure that all pupils:

read easily, fluently and with good understanding

develop the habit of reading widely and often, for both pleasure and information

acquire a wide vocabulary, an understanding of grammar and knowledge of linguistic

conventions for reading, writing and spoken language

appreciate our rich and varied literary heritage
Implementation: How we will deliver reading?
In Reception, children begin to explore letters and sounds through daily phonics lessons. They begin to take part in guided reading sessions and take home reading books and this then continues throughout school.
At Warley Town, we are transitioning to a new systematic, synthetic phonics (SSP) programme called Essential Letters and Sounds.
Guidance for families:
Phase 2 Sounds: https://vimeo.com/641445921/9382cf6db0
Phase 3 Sounds: https://vimeo.com/642342878/59d233684c
An introduction to Essential Letters and Sounds
In EYFS and KS1, home reading books are carefully matched to phonic phases.
Once children have progressed and their reading fluency and comprehension is secure, they will work within book bands, which will enable them to tackle longer and more complex books. We will provide access to a wide range of high quality, age appropriate texts.
In EYFS and KS1, the children access decodable books during small group guided reading sessions. Each text will be shared with children three times:
Read 1 - decoding

Read 2 - fluency

Read 3 - intonation & expression
In Key Stage 2 we use an approach known as VIPERS to support our children to develop successful reading behaviours; become confident in the ability to respond to a range of comprehension questions and increase their knowledge and understanding of vocabulary. VIPERS is an acronym and stands for: Vocabulary, Inference, Prediction, Explanation, Retrieval and Sequence or Summarise.
Reading for pleasure
As a school we aim to nurture a love and enjoyment of reading and inspire our children to pick up a book in their own time and develop a life-long love of reading. We encourage our children to explore new places; meet new book friends and widen their knowledge of vocabulary through offering a wide variety of books reading opportunities.
Useful links:
https://www.oxfordowl.co.uk/for-home/find-a-book/library-page/
https://home.oxfordowl.co.uk/reading/reading-for-pleasure/
https://ourfp.org/supporting-rah/
https://www.calderdale.gov.uk/v2/residents/leisure-and-culture/libraries
Professor Michael Rosen - Reading for Pleasure