Anti-Bullying
"Bullying is the repetitive, intentional hurting of one person or group by another person or group, where the relationship involves an imbalance of power. It can happen face to face or online." Anti-bullying Alliance
At Warley Town bullying of any kind is unacceptable and will not be tolerated. Bullying is a form of peer on peer abuse. We take allegations of bullying very seriously.
In November 2022, we celebrated Odd Sock Day and took part in Anti-bullying Week: Reach Out. We listened to 'Reach Out I'll Be There' by the Four Tops at the start and end our assembly.
https://www.youtube.com/watch?v=qd6XkaKmqMM
https://www.youtube.com/watch?v=6AUB79YxkwQ - Odd sock assembly (2020)
In Novemebr 2021, we took part in Antibullying Week: One Kind Word. As part of Antibullying week children and families were invited to help us create a Kindness Dictionary. Click on the picture to view it in full: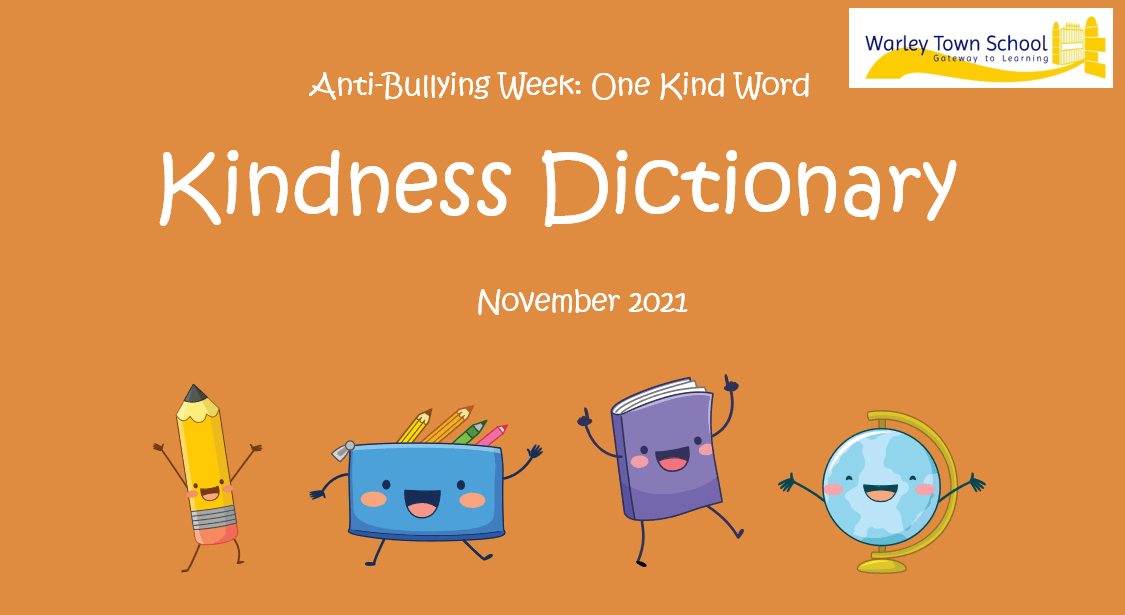 The children also took part in Odd Sock Day, an opportunity to celebrate difference.